Pricing Transparency Laws:
President Trump's Healthcare Legacy
Various federal agencies have stepped up efforts to increase transparency in healthcare. In November 2020, the Internal Revenue Service, Employee Benefits Security Administration, and CMS issued final rules requiring group health plans and health insurers to provide participants (via website or paper form) with cost-sharing information upon request, including an estimate of the individual's cost-share for items or services provided by a particular provider. 85 Fed. Reg. 72,158 (Nov. 11, 2020). This change takes effect for plan years beginning on or after January 1, 2023.

The final rules also require plans and insurers to disclose in-network provider negotiated rates, historical out-of-network allowed amounts, and drug-pricing information through a website so the public can understand healthcare pricing. This change takes effect for plan years beginning on or after January 1, 2022. In the same vein, the Consolidated Appropriations Act, signed in late December 2020, requires health plans and insurers to provide advance explanations of benefits (EOBs) and online price comparison tools to allow patients to estimate the cost of different items and services. Pub. L. No. 116-260. These changes, which are separate from those discussed in the final rules above, take effect for plan years beginning on or after January 1, 2022.

In July 2021, CMS announced that hospital compliance with the Hospital Price Transparency Rule has been sporadic proposed modifications to the Civil Monetary Penalties (CMP), to take effect January 1, 2022, in order to increase compliance. Unfortunately, many believe that the CMPs are set at a level that are less than what the hospitals have to lose if they are forced to be transparent.
I believe that consumers (both employers and employees) should use the growing momentum towards health pricing transparency as a watershed moment to demand full transparency from all vendors in their health care supply chain, whether they use a bundled (fully-insured or self-funded with a carrier) or unbundled (self-funded without a carrier) approach to structuring their health plan. Not only will transparency provide you with the fiscal oversight of your top three business expense needs, it may help protect you from fiduciary duty claims under ERISA.

New Transparency Law!
No Surprises Act of 2022. Under this law, you cannot be charged more than in-network prices when you unknowingly are subject to an out of network provider or facility.

DOWNLOAD: 'Understand Your Rights Against Surprise Medical Bills'
DOWNLOAD: 'Consolidated Appropriations Act of 2020'
Our Health Plan Advisory Services & Process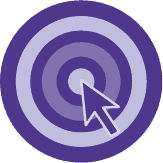 Health Plan Strategy
With our creative (and legal) health plan design strategies, we've saved our clients millions of premium dollars and we can do the same for your business!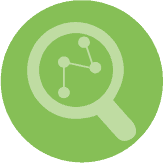 Health Plan Compliance
Health plan compliance is a complicated web of state and federal laws, regulations and policies. We have the experience and process to keep your benefit program in compliance.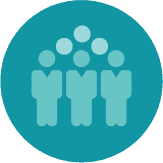 Benefit Program
Your employee benefit program is a top three business expense. Smart employers offer both Traditional Benefits that offer financial protections and the new, 'Emerging Benefits' that support the holistic well-being of the person who comes to work.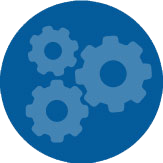 Benefit Services
For over 20 years, Benefit Link has been leading and managing employee benefit programs. With your health plan and employee benefits program in place, we execute the client service system that we've built with decades of experience.