Empowering businesses and their employees to make data-driven health plan decisions
Our mission is to help transform how healthcare is purchased and delivered. Our team has advocated for the healthcare consumer for over 20 years – working in the trenches to control costs, untangle claims, and clarify benefits. We're driven to ensure that you have the most valuable employee benefits program for your business, your employees and their families.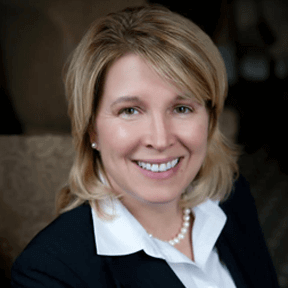 Benefit Link Leadership
ROBIN FLAHERTY, FOUNDER & PRESIDENT
If there are only three things that define Robin, they are that she's a woman of insight, challenge and commitment. In order to expertly balance the cost and quality of benefit programs, Robin reworks the status quo and closely monitors innovations in the healthcare industry. She brings that insight to her clients to help empower employers and employees to make their best decisions and ultimately manage a top three business expense.

Robin is equally driven by the challenge of someday convening the healthcare consumer audience in Rochester, New York and leading employers and employees to create a Rochester Community Health Fund that is owned and controlled by those who pay for and use healthcare. She knows that sounds ambitious, but believes in the infamous words of Margaret Mead, "Never doubt that a small group of thoughtful, committed citizens can change the world; indeed, it is the only thing that ever has".

Robin explains, "I chose to limit my client base when raising my family. As a result, the number of my clients were an inch wide, but my work for them was a mile deep as the complexities of navigating the health insurance landscape increased with each passing year. Helping people with their health insurance challenges from the onset of the double digit premium increases in Rochester, starting with Open Enrollment 1998 (for a 1/1/99 effective date) provided me with great perspective on the possible solutions to the unsustainable cost trajectory of the past 23 years that has adversely affected every business and employee. I became really good at delivering bad news with a smile—how can that not affect you and drive you to war game a possible solution? Every. Single. Day. As a CPA, I took an oath 30 years ago to protect the public. This is also a moral issue for me and I'm willing to be criticized in my generation while I work towards achieving the goal of empowering the healthcare consumer. The new healthcare transparency laws and No Surprises Act are significant steps forward for the healthcare consumer to take their rightful position of power."

Robin plans to retire 3 days after she dies.

To learn about Robin's professional credentials, please visit her LinkedIn profile.
Review from One of Our Incredible Clients
"Benefit Link is our consultant for employee benefits at my company. They have done an excellent job of advising us on a very complex and constantly changing landscape of employee benefits. I had a personal need which was to help my mother with her healthcare benefits when a large local company decided to drop her healthcare insurance without proper notice (as the widowed spouse of a retiree, 87 years old and terrified to go to the doctor's office since she thought she wasn't covered). I ran into a brick wall talking to the HR people (frustrating bureaucrats that did not want to accept that they made a mistake, and caused some unneeded mental anguish for my mother…and me).

Frustrated, I called Benefit Link for advice. They were amazing–assessed the situation quickly, knew who I should call and provided me with a road-map of questions to get my mother the proper coverage at the best value.

Benefit Link…expert knowledge, advice and action. Just what I needed in a service provider."

– Steven Russell, Alesco Advisors